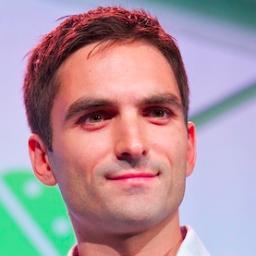 Marko Gargenta
Company
: Twitter
Personal/Company Website:
https://thenewcircle.com/s/author/2/marko_gargenta
Director of Twitter University
---
Android Security Underpinnings

Android Security is quite multifaceted ​not surprisingly given the depth and complexity of the Android OS. In this talk, you will learn what makes up the various layers of security and how they work together. By the end of this talk, you'll have a solid understanding of various security concerns from the low level kernel to the high level app permissions, and everything in between. This talk focuses on the entire platform, not just the apps layer.

We'll start with the Android architecture from the security perspective, followed by the startup and boot process of a typical device. Once you understand that, we'll deep dive into Android security architecture, app signing, user ids, file access, multi user support and permissions.
  
Bio:

Marko is as of recently the director of Twitter University. Prior to Twitter, Marko co­founded Marakana.com and is the developer of Marakana Android Training series. He has taught Android to 1,000+ developers at companies such as Cisco, Intel, Motorola, Qualcomm, HTC, Sharp, US Department of Defense and many others.
Marko is the author of Learning Android book published by O'Reilly Media. This book is based on Android Bootcamp and incorporates best learning practices for new developers to start creating applications for this exciting open source mobile platform.
Marko frequently speaks at conferences and events such as OSCON, AnDevCon, DroidCon, Android Builders Summit, IEEE, ACM, and many others. He lives in San Francisco Bay Area.